:: Monday, August 30, 2004 ::




ORIGINAL POST: Wednesday, August 25, 2004
BY: Lora McPhail

Revolver Publishing presents Black Friday: Exercises in Hermectics, an online project curated by Christoph Keller. The project is a collection of downloadable PDF files from 48 international artists, responding to the bifurcated theme "What is Black Friday?" This prompt is, ostensibly, answered with regard to one of two branches:

1. Black Friday, Sept. 24, 1869, in U.S. history, day of financial panic...more
2. Black Friday, the day after Thanksgiving in the United States, is historically one of the busiest retail shopping days of the year... more

The contributions are primarily images serving as responses to or illustrations of the theme question. Hiding somewhere between the notion of "book" and "net art," there is an absence of guidance readily available that would contextualize or make relevant each work to the theme, or each work to the other. As such, I find myself more intrigued by the impetus for posing this topic, and the curatorial conceit behind the selection of participants, neither of which are included within the context of the project. Only the definitions of the questions serve to provide a framework for the project, and, of course, the endeavors of the publishing house itself. While the collection does make for a modestly interesting and elaborate puzzle, it lacks the conceptual and formal rigor to be either a fully assembled and edited book or an integrated and vital net-art work. Nonetheless, the investment is an interesting study in the tension between and the desire to integrate hard and soft media in a meaningful way.

Black Friday : Exercises in Hermectics is available online from July 10th of 2004 through September 11th of 2004.


---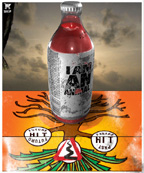 ORIGINAL POST: Tuesday, August 24, 2004
BY: Eduardo Navas

I just returned from an amazing week in Mexico City. I was invited to participate in a series of events at Centro, Laboratorio Arte Alameda, and the Rufino Tamayo Museum. The air travel and stay of a set of international Latin American artists was funded by Centro, a brand new Media Center specializing in TV and Film, to inaugurate their new facilities. The curators of the events were Arcangel Constantini and Ivan Abreu.

I will be writing a set of articles that describe and comment on the different events, but for now I would like to provide a list of the participants since I will not be able to comment on all of their work in the more focused articles. People who participated in these important events include (in the order of the official list):

Tlaolli Argüello (México-Venezuela) www.redcaiman.org
Brian Mackern (Uruguay) www.netart.org.uy
Miguel Mendoza (México) www.porlotanto.com
Eduardo Navas (Salvador-EEUU) www.navasse.net
Santiago Ortiz (Colombia) www.moebio.com
Christian Oyarzún (Chile) http://www.error404.cl/crc_cw
Ricardo Rendón (México)
Gustavo Romano (Argentina) www.cyberzoo.org
Iván Abreu (México - Cuba) Site: espaciosinaire.net
Antonio Mendoza (EEUU / Cuba) y Antonio Serna (EEUU / México) Subculture.com VS muserna.org
Carlos Ranc (México)
Mario de Vega (México)
Jaime Villarreal (México-EEUU)

Artistas sonoros (Sound Artists):
Jorge Castro (Argentina)
Arthur Henry Fork (México)
Israel M (México)
Murcof (México)

Artistas visuales (Visual Artists):
Jorge Castro (Argentina)
Arcángel Constantini (México)
Antonio Domínguez – nuzita (México)
Ricardo Rendón (México)

Offline pieces:
- Iván Abreu(Cuba / México)
- Arcángel Constantini (México)
- Antonio Domínguez – nuzita (México)
- Jerónimo Hagerman (México)
- Angel Carlos Herrera - Nitrocorp (México)
- Monica Peón (México)
- Nacho Peón (México)
- Ramón Pous Landa (México)
- Eduardo Recife (Brasil)
- Juan José Rivas (Colectivo Poro) (México)
- Antonio Serna (Muserna) (EEE-UU / México)
- Txema (México)

Video:
Guillermo Amato (Uruguay)
Eusebio Bañuelos (México)
Cristian Cárdenas (México)
Sebastián Coello ( Argentina)
Mauricio Collin (México)
Arcángel Constantini (México)
Héctor Falcón (México)
Fernando Llanos (México)
Esteban de la Monja (México)
Dyan Pritamo (México)
Alfredo Salomón (México)
Diego Toledo (México)
Ana Laura Zerón (México)


---



ORIGINAL POST: Monday, August 23, 2004
BY: Garrett Lynch

New media and popular culture continuously overlap through the combination of moving image and sound, cross referencing and contextualizing each other to produce unique events. Distinctions between high academic culture and mainstream pop culture are seemingly non existent these days, with theorists such as Lev Manovich happily appearing alongside acts or presentations in events and festivals that twenty years ago would have seemed inappropriate or simply pandering to the masses to generate money.

The SonicActs festival is one of the events that has emerged from this new economy of equal rights for all areas of culture; and this year, in its tenth edition, it will take place from Thursday 23d until Saturday 25th of September, at Paradiso, Amsterdam. "The festival consists of a two-day conference, three consecutive evenings and nights of live performances, a film program, and an exhibition."

With a line up including interviews with musician and artist Carl Michael von Hausswolff (Raster-Noton) and JonWozencroft (TOUCH), lectures by (the seemingly forever touring) Casey Reas and Tobias C. Van Veen, and live events including COH [RU], Dextro [AT], Fennesz [AT], GAS [JP], JODI [NL/BE], JonWozencroft [UK], Lia [AT], M.I.M.E.O. (feat. Christian Fennesz, Cor Fuhler, Gert-JanPrins, Jerome Noetinger, Kaffe Matthews, Marcus Schmickler, PeterRehberg, Phil Durrant en Rafael Toral) [VAR], Meta [US], rand()% [UK], Speedy J [NL], Tomato [UK], visomat inc. + Errorsmith[DE].

For more information on the festival, please consult the website.


---