:: Monday, January 24, 2005 ::


DEPARTURE OF RESOURCES


ORIGINAL.POST: Sunday, January 23, 200
BY: Ana Boa-Ventura
The announced abolition of the New Media Arts Board in Australia has caused some very negative reactions from the new media commnity around the world. It makes sense, thus, that the meeting where the restructuring of this group will be discussed is webcasted... And indeed it will. All you need is a QuickTime player. Tomorrow Monday January 24, tune to: http://www.va.com.au/webcasts.html
from 6 to 8pm (Australian Eastern Daylight Time, GMT + 11)


ORIGINAL.POST: Thursday, January 20, 2005
BY: Eduardo Navas
After five years of promoting and advocating computer based art Electrohype has to close down its activities. It both a sad and strange feeling to have to close down, especially when we think of the fact that right now Electrohype is presenting a large exhibition in Malmo Konsthall. The exhibition "Electrohype 2004" has been visited by more than 27 000 person so far, and the reviews have been very good. But, it might also be the last thing Electrohype organizes. On the positive aside, perhaps we can see it as a beautiful ending.


ORIGINAL.POST: Tuesday, January 18, 2005
BY: Ana Boa-Ventura
The Media Lab Europe that had the Media Lab at Massachusetts Institute of Technology (MIT) and Irish government as main stakeholders, announced its death on January 14th. The lab adopted "an interdisciplinary approach to developing new ways in which technologies can expand human potential". The Lab's agenda was therefore not in tune with the current priorities as far as where funds should go to:http://www.medialabeurope.org

Originally the funding for the lab, which was born in 2000, came from the Irish Government. By now, it was expected to have become self-financed. However, there are times where the word "sustainability" just doesn't work... and more than creativity, talent and hard work are needed to find alternative models of funding. Clearly, neither the Irish Government nor the MIT were able to succeed in this quest. Other research institutions have had similar difficulties during this period that should be known in the history of XX1st century research as the (so far 4) "black years"- and that will surely affect us all for many years to come.


---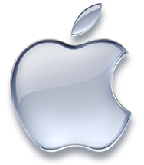 SELECTED.NEWS: Apple in the News This Week
BY: Eduardo Navas

Apple sues Harvard student: "Earlier this month, Apple sued Think Secret as well as "Nick dePlume" and other unnamed individuals that it claims posted information about various unreleased products. The identity of dePlume was confirmed when the 19-year-old spoke out in an interview with the Harvard Crimson."

Apple and Google are to compete for the preservation of digital media: "The two companies will be competing to be in control of the next generation of digital media life, when entertainment and information from personal computers is blended with broadcast and cable signals onto a single screen."

Apple is accused of being irresponsible to the environment; critics claim that it is behind Dell in recycling strategies: "Apple puede hacerlo mucho mejor. Está muy por detrás de Dell y Hewlett-Packard", señala Schneider, quien también ha recordado que la compañía sí recicla gratis en Japón y en Europa."


---