:: Monday, February 07, 2005 ::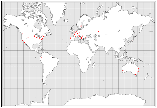 ORIGINAL POST: Wednesday, February 02, 2005
BY: Daniele Balit

If it is true that the environment where one lives has a certain influence on living and working habits and in particular, I believe, on the imaginative faculty, to know what an artist sees out of his window could turn out to be very interesting. Even more so, if associated with the view, there is a sound recording of the landscape, that adds a spatial and temporal depth.

In Window Stand Point Series, artists from different parts of the world have shared their personal view from their windows. Any one who wishes to contribute can do so by contacting the organizers.


---

ORIGINAL POST: Wednesday, February 02, 2005
BY: Ana Boa-Ventura

"88 de 14.000" - Alice Miceli, Brasil
Em Portugues

Vejo a net art review como uma oportunidade de dar a conhecer, a proposito de apresentacoes em festivais, artistas que muitos desconhecerao e comecar assim hilos ("threads") acerca de outros artistas cujo trabalho eu vejo como articulado. Vejo esses posts tambem como uma oportunidade dar a conhecer *factos* nos casos em que o trabalho tem um referente no real, como e' o caso desse...

Dessa vez quero falar da instalacao video da brasileira Alice Miceli nos dia 4 a 8 de Fevereiro, entre 10 e 22h, na Transmediale. Retratos de vitimas do regime Cambodjano Pol Pot tiradas no momento da sua entrada num "campo da morte" sao projetadas contra um ecra de areia fluindo (como numa ampulheta). A duracao da peca corresponde ao tempo decorrido entre o emprisionamento e execucao dos prisioneiros.

Acerca do regime Pol Pot leia isto

E' na Transmediale, essa quinta-feira entre 10 e 22.

**************

"88 from 14.000" - Alice Miceli, Brasil
In English

I see Net Art Review as an opportunity to discuss artists that many may not know, and in doing so initiate threads about other authors whose work I see as related. I see NAR also as an opportunity to give information on *facts* when the work has a referent in the "real", as this one definitely has...

I want to talk about the video installation of Brazilian Alice Miceli, which will be presented on February 4th in the Transmediale, from 10 am to 10pm. Portraits of victims of the Cambodian regime Pol Pot are projected onto a screen of falling sand. The duration of each projection (B&W photograph) corresponds to the time between arrest and execution.

About Pol Pot read this.

Transmediale, Thursday 2/4: 10 am -10pm.


---