:: Monday, April 18, 2005 ::



ORIGINAL POST:
Sunday April 17, 2005
BY Ana Boa-Ventura

Information page on contemporary art with RSS feeding possibilities: pourinfos

pourinfos.org is a resource for visual artists that includes calls for projects and information on important programmmes such as the Beaubourg Programme.

Anyone can send info that the team will try to include - in English and French whenever possible.

For now, the translation of the home page to English is made through google - so it's far from perfect... Maybe this will change in the future. Submitting in both languages is probably preferred by the organization.

The format of the information is rough, as the principle of the website is to authorize the integration of its content in other sites. For two years now that pourinfos makes available RSS feeds to other websites. The RSS technology does not abound in this field so hoorray for pourinfos!


---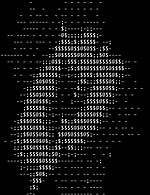 online.project review: Vintage Collection--Brian Mackern
BY Eduardo Navas
Brian Mackern lives and works in Uruguay and has been active as a new media artist since 1995. His work ranges from ASCII art to live laptop musical performances.

Mackern's website offers a wide range of projects. To begin to understand his aesthetic, we can consider his vintage collection, which consists of simple online projects that rely on puns. "ascii legs," "Smileys studies," "ascii Fractal," and "Assicons" are a few of the projects with a sensibility of play with language. While the ascii aesthetic is obvious in all of them, the fact that the projects are actually Flash swf files makes the user wonder how the projects relate to ascii art which usually consists of arranged text. Meaning, is Mackern's work really ascii because it looks like ascii or is it swf movies pretending to be ascii? Certainly ascii lovers may have a problem with the work, yet the end result is still quite powerful.

Mackern's puns do not stop with ascii art, however. He also appropriates the aesthetic of his fellow net-artists to create commentary on art and its history. This is the case with "Jodi's Modem Study." This particular project emulates the rapid appearing and disappearing browser windows that have become Jodi's trademark. And by adding the word "study" to the title, Mackern points to the well-established tradition in studio art practice to make preparatory studies for major works of art. Furthermore, the word "modem" obviously references "modern," and here again we find a play on words that leads to a subtle and critical reflection on art practice and its history: the role of the artist, her practice and her relationship to modernism. The term "modem" also refers to the actual technology necessary to present the artwork online, thus, like a good pun, all of Mackern's words take on a double meaning.

These are just a few of many projects in the vintage collection, a section of a vast portal to Mackern's online and offline practice. I highly recommend to log-on and enjoy other links.


---